WELCOME ALL
Hey everyone and welcome to the first post of my new blog: Good Nature Guide. I know some of you had seen or read my previous website called: GoodNature Guide. Confusing, yes, but I'll explain. The previous site was a little heavy handed and its scope was a bit too broad. I was trying to do everything with it, and I was spending way more time working on the design of the website than I was actually making content. This is not a good recipe for something to continue for very long!
So I decided that after a long hiatus I would start it up again - this time with a much narrower focus. I'll use this site mostly as a journal, with some travel stories and recipes and mixtapes thrown in here and there. If it starts to become something more than that or a different thing all together that's great too! I just have that urge to put stuff out into the world and hope that somebody cares. That said: it hasn't been easy lately. Trying to create art or writing during the pandemic is one thing, but attempting to find meaning or worth in something while things are coming to a head with social justice is another. I have been struggling trying to find my voice in all of this, and I have ultimately found that it is important to just listen and learn for a while; to show up at protests, be safe and to challenge myself about my privilege and place in the world. I want to be vulnerable and honest about this and about everything. I'll be writing a bit about this and my journey confronting myself. I know a lot of you have been doing this work or are interested in starting. Let's talk! I am hopeful for a brighter tomorrow and the conversations that are beginning are very promising to me.
A stencil I made shortly after quarantine started
This stencil was based on an afternoon in 2004 spent at Mr. Toads in Omaha during a blizzard with my friends Olivia and Brett. There was over a foot of snow on the ground and we trecked all over the Old Market and around town. It was a wonderful day that has been etched forever in my brain. We all worked at a health food store and decided to close early because of the storm. I remember playing Snowstorm by Galaxie 500 in the store while we closed up. That one song came on about a storm coming and it was perfect!
Here is what one of the finished stencils looked like one I added the third stencil and the snowflakes. I kinda prefer the two color stencil and even the one color, pictured at the bottom in a way.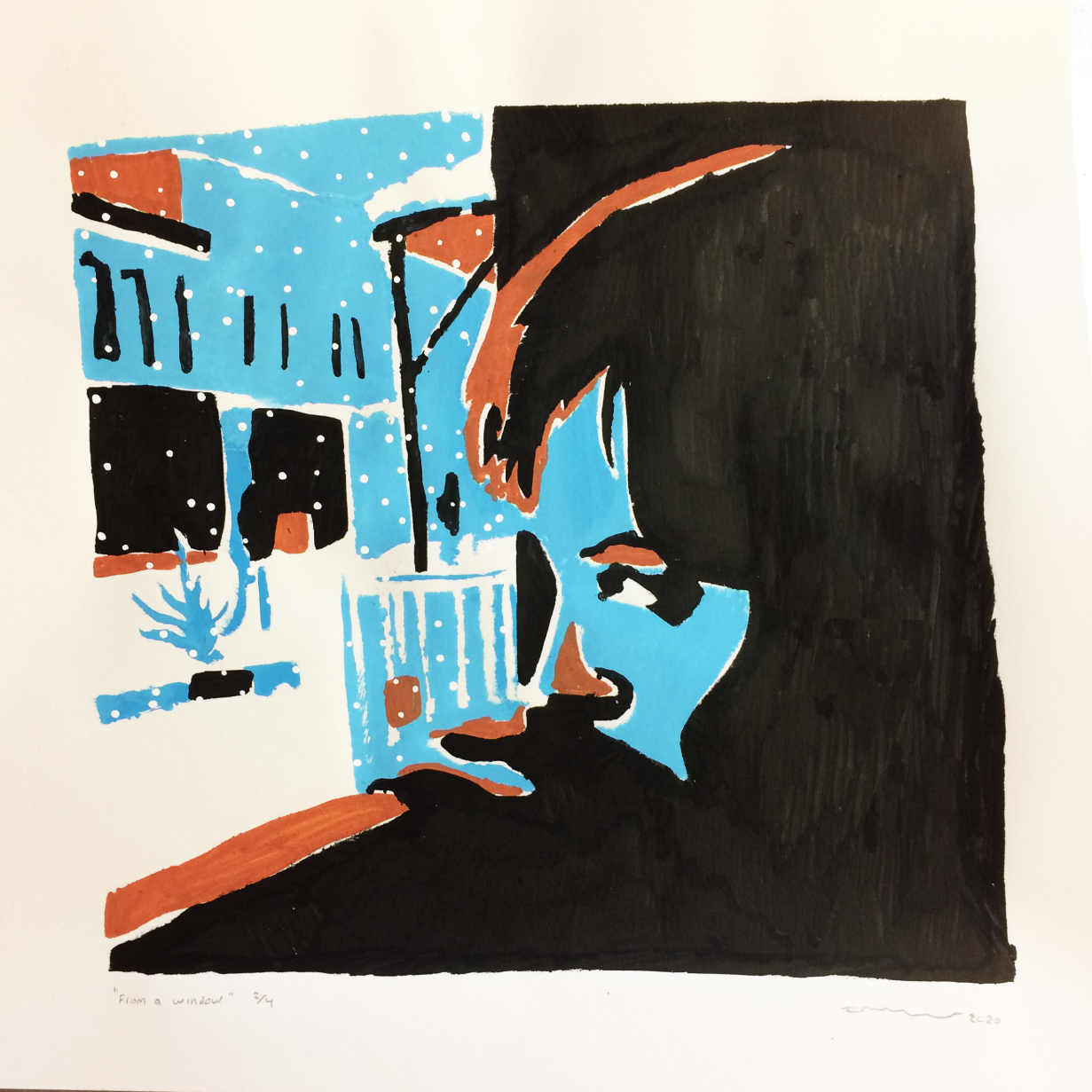 with the third color stencil and snow added as blots, I tried making a fourth stencil for the snow but it ended up being very difficult with the tools I had, so I cheated and just blotted ink on the print.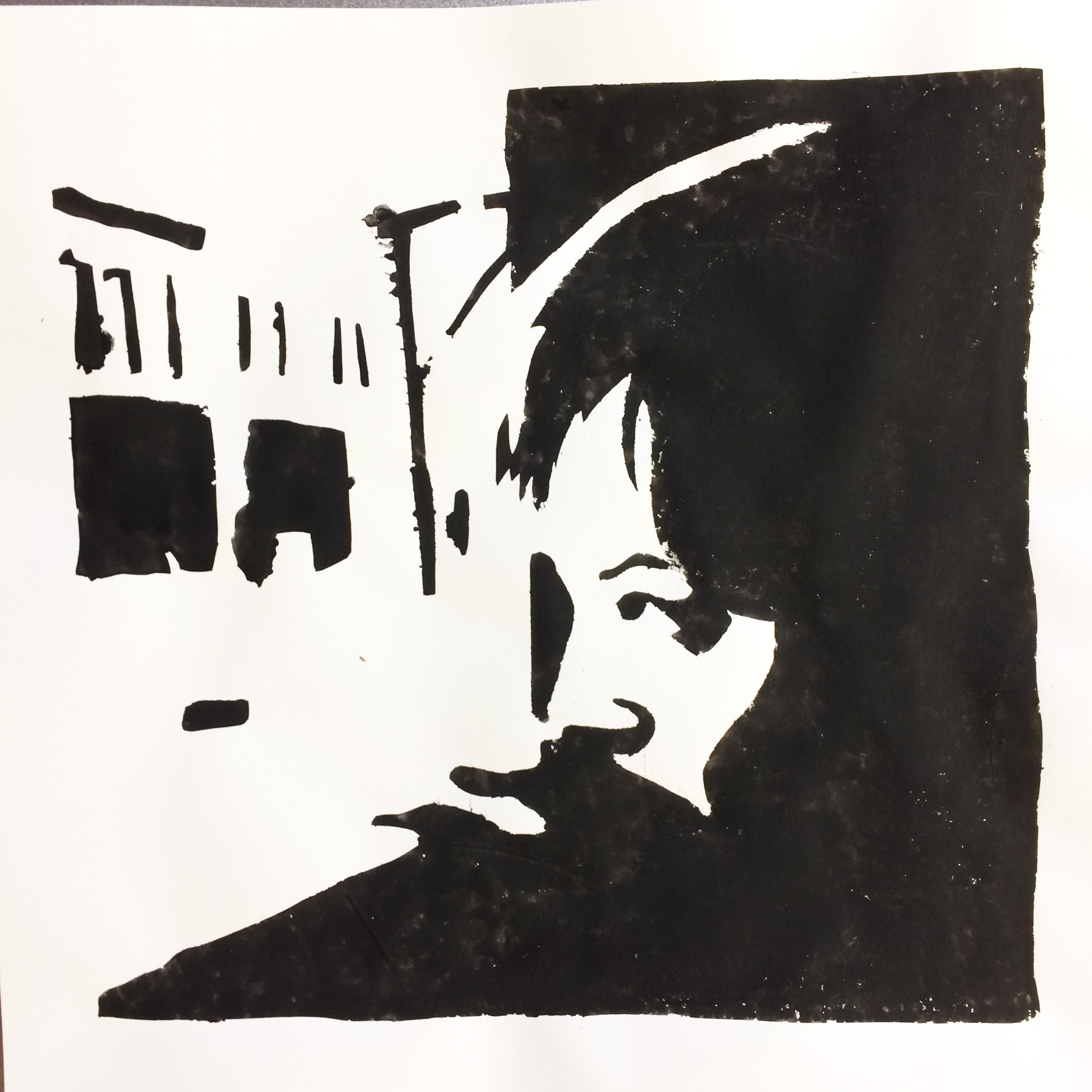 the first stencil stands alone. I like how this looked a lot, but wanted to keep going with it to see where it would go. This reminds me of a cover of a punk 7" from the 90s, like a J-Church or Scared of Chaka 7" or something. I don't know why!